Posts for: February, 2019
By Artmond G. Louie DDS, Inc
February 19, 2019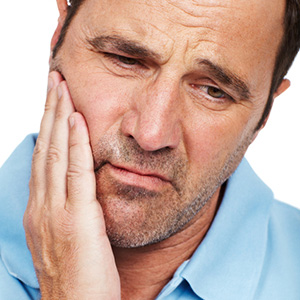 A toothache might mean you have tooth decay—or maybe not. It could also be a sign of other problems that will take a dental exam to uncover. But we can get some initial clues about the underlying cause from how much it hurts, when and for how long it hurts and where you feel the pain most.
Let's say, for instance, you have a sharp pain while consuming something cold or hot, but only for a second or two. This could indicate isolated tooth decay or a loose filling. But it could also mean your gums have receded and exposed some of the tooth's hypersensitive root surface.
While over-aggressive brushing can be the culprit, gum recession is most often caused by periodontal (gum) disease. Untreated, this bacterial infection triggered by accumulated dental plaque could eventually cause tooth and bone loss, so the sooner it's attended to the better.
On the other hand, if the pain seems to linger after encountering hot or cold foods and liquids, or you have a continuous throbbing pain, you could have advanced tooth decay that's entered the inner pulp where infected tooth nerves are reacting painfully. If so, you may need a root canal treatment to remove the diseased pulp tissue and fill the empty pulp and root canals to prevent further infection.
If you have this kind of pain, see a dentist as soon as possible, even if the pain stops. Cessation of pain may only mean the nerves have died and can no longer transmit pain; the infection, on the other hand, is still active and will continue to advance to the roots and bone.
Tooth pain could also indicate other situations: a cracked tooth, an abscess or even a sinus problem where you're feeling the pain radiating through the teeth. So whatever kind of pain you're feeling, it's your body's alarm signal that something's wrong. Promptly seeing your dentist is the best course of action for preserving your health.
If you would like more information on treating tooth pain, please contact us or schedule an appointment for a consultation. You can also learn more about this topic by reading the Dear Doctor magazine article "Tooth Pain? Don't Wait!"
By Artmond G. Louie DDS, Inc
February 09, 2019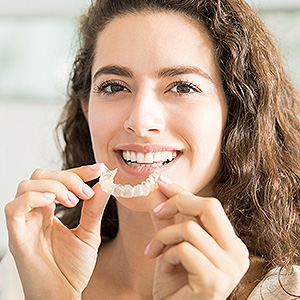 Wearing orthodontic braces brings challenges to daily life. During treatment a patient will need to avoid certain foods and habits, take more time to brush and floss properly, and may endure occasional discomfort. But the effect of metal braces on appearance can be especially difficult, especially for peer-conscious teens.
Clear aligners, though, offer an alternative to braces that could make some of these challenges easier, particularly with your appearance. Aligners are clear plastic trays that fit over the teeth to move them. They can be removed by the wearer for easier brushing and flossing or for special occasions. Best of all, they're much less noticeable than metal braces.
Clear aligners were developed thanks to advances in digital technology. An orthodontist uses a computer application incorporating the data from photographs, x-rays or CT scans of a patient's teeth and jaws to produce a series of clear plastic trays. The patient then wears each tray for about two weeks before changing to the next tray in the sequence.
The trays apply pressure much like metal braces to gradually move teeth to the desired position on the jaw. Each tray is slightly smaller in size than the previous tray in the sequence, so that the progression of tooth movement continues with each succeeding tray. The treatment time is about the same as with conventional braces.
This new orthodontic tool works well for many common bite problems, but until recently they've been limited in scope. But new designs in trays and attachments called buttons added to teeth to provide more leverage have greatly increased their use for more complex bite issues.
Clear aligners also have one other disadvantage, ironically due to one of their principal benefits, removability. Although they can be taken out, they must be worn consistently to achieve results. Some younger patients may not have the maturity level and discipline to responsibly wear their aligners as they should.
That's one issue you'll need to discuss with your orthodontist if you're considering clear aligners for your teen. But if they can maintain wearing consistency, and they have a bite problem that can be corrected with aligners, both you and your teen may find this choice more agreeable and attractive than braces.
If you would like more information on clear aligners, please contact us or schedule an appointment for a consultation. You can also learn more about this topic by reading the Dear Doctor magazine article "Clear Aligners for Teens."